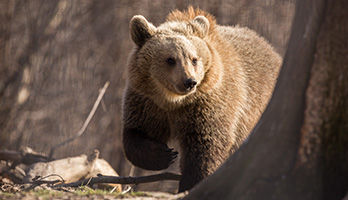 THE BIGGEST BROWN BEAR SANCTUARY IN THE WORLD
Rescued from miserable conditions, over 100 bears enjoy now their natural environment.
Learn how they got to Libearty and how they managed to survive.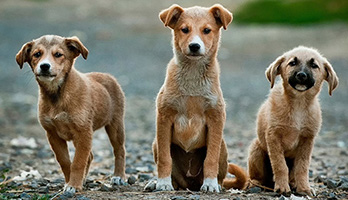 WE RESCUE THE INJURED STRAY-DOGS
From their rescue, emergency medical care and neutering, to their adoption in loving families.
See how dogs are cared for, at the Victory shelter in Brasov.
News
Good people work and gather supplies in autumn to pass winter easier! The 123 bears that live in AMP Libearty Bear Sanctuary need over 2 tones [...]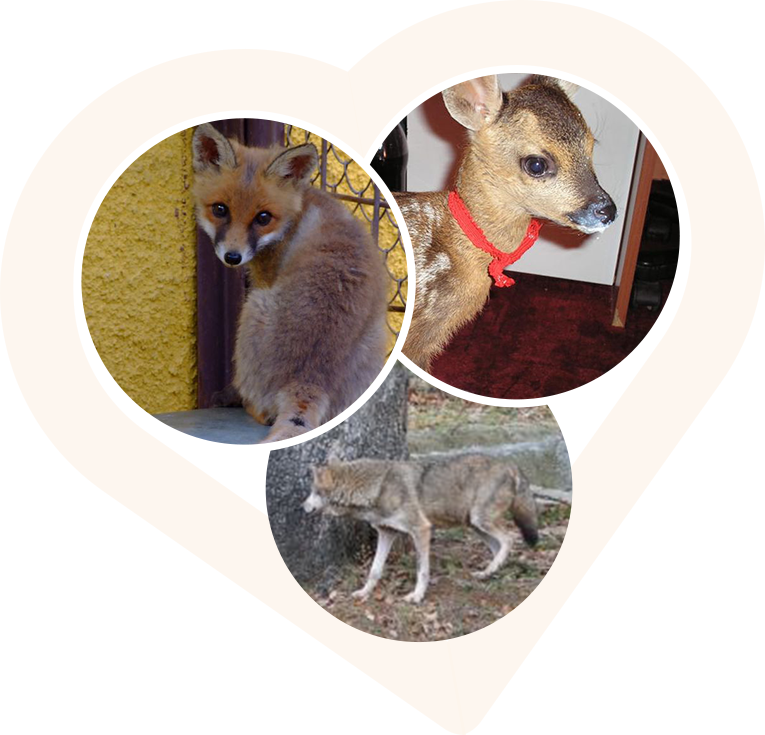 Our mission
Millions of Friends is one of the oldest Animal Protection Associations in Romania. Since 1997, we have saved from suffering and death over 30,000 animals, most of them stray dogs, cats, horses, donkeys and also bears, wolves, foxes, deer or hedgehogs and birds of all kinds. In 2011, we signed a partnership with the Administration of the Public Dog Shelter of the City Hall of Brasov. This meant the end of the cruelty towards dogs and of useless euthanasia in this Shelter, and also the beginning of promoting volunteering and adoptions. In 2002, we set out on the beautiful and difficult road of building the world's largest sanctuary for bears. Nobody thought the project would have such an amplitude, when Maya's eyes convinced us to do everything to rescue the captive bears, stuck in small and miserable cages.
Did you know that we have rescued…
Few for you means
a lot to us!
In order to care for the animals in the Libearty Sanctuary we need a minimum budget of 750 euros per day. The 100 souls that we care for at the sanctuary are eating over two tons of food in just one day. Sometimes, bears also need medical treatment and in the case of emergencies and animals being taken over the necessary amount can raise up to almost EUR 1,000 per case. The sanctuary is also permanently under video surveillance. Although it has become a tourist attraction, the sanctuary receives no subvention from the Romanian state.
The Victory Shelter that houses abandoned dogs is committed to provide them nutrition, treatment and specialized care given by veterinarians. All these are necessary to get the saved dogs prepared for their future homes. Thus, the minimum costs of daily care involving vaccination, sterilization and microchipping can raise up to 60 euros. Moreover, the animals that come into the shelter with medical problems or the emergencies that we take over, are all facing serious conditions and in order to treat them, we need another approximately 200 euros. Therefore, we need to raise about 260 euros per day for the optimal functioning and under decent conditions of the Victory shelter.
Millions of Friends Campaigns
SECOND
CHANCE
Bears that were brutally ejected from their natural home and held captive for many years deserve their SECOND CHANCE. Light up their lives!
Get involved!
20% of your
attention!
Forward to the Millions of Friends Association up to 20% of your paid corporate tax, which your company pays anyway to the state.
Learn more.
3.5%
for animals
You have the opportunity to redirect 3.5% of your income tax to a noble cause. It costs you nothing, but for the animals, your money can buy LIFE!
Learn how.
Freedom
for Baloo
The poor bear is the mascot of the Straja resort since 2000. We hope to raise the awareness of the authorities and offer him the right to FREEDOM.
Get involved in the campaign!

Do you want to keep up-to-date with our work
and be informed about our campaigns and projects?
SUBSCRIBE TO OUR NEWSLETTER