Feed a bear
A very big challenge is to provide the food for the bears and pay the staff needed to distribute the two tons of food needed daily for the bears living in the AMP Libearty sanctuary.
Through the #feedabear campaign you can do a good deed from the comfort of your home, with a simple click.
The 106 bears rescued from unimaginable conditions need your help.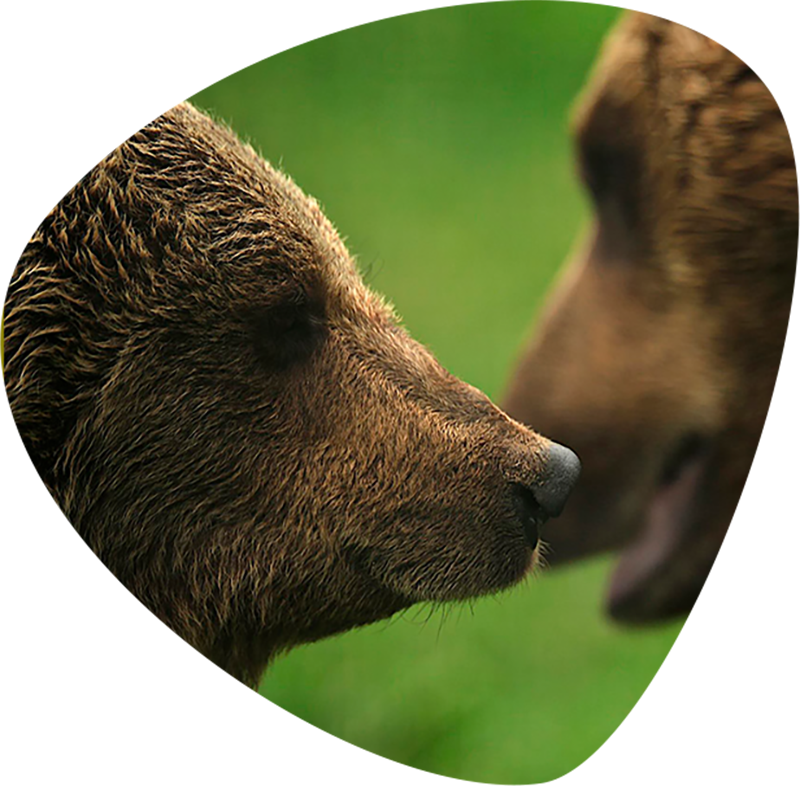 10 euros covers the cost of a meal of a bear at the Libearty sanctuary. You can feed a bear for a day, or for several days. We know it is an extremely difficult time, but if you can donate to help the bears, we would be extremely grateful.
If you do not have a PayPal account you can use a bank transfer!
Account Owner: Millions of Friends Associations for protecting animals Brașov
Transilvania Bank / Brașov Branch
(RON) RO95BTRLRONCRT0V16889401
(EURO) RO80BTRLEURCRT0V16889401
(GBP) RO48BTRLGBPCRT0V16889401
BIC (SWIFT Code): BTRLRO22
The AMP Libearty Bear Sanctuary has 69 hectares and is the largest brown bear sanctuary in the world. It was declared by National Geographic Traveler as the most ethical sanctuary in the world and is today home to these magnificent creatures rescued from small and awful cages, near restaurants, guest houses, gas stations or other miserable conditions. We have the responsibility to feed them and not let them feel our financial problems.
DONATE and #FEEDABEAR