You can also help in the care of the furry souls living at the world's largest sanctuary, dedicated to brown bears.
It's very simple to become a virtual parent!
Regardless the type of adoption, after the one year donation is completed we will send you an online adoption certificate. You can print it and place it on your desk. Thus, a bear will become a member of your family!
Adoption certificate
You can order yours directly from the online SHOP! Choose the bear you love the most and fill the necessary information for the adoption certificate here:
Or send us an e-mail to: milioanedeprieteni@gmail.com with the following details:
Name of the bear
Name of the person/company you want to be shown on the adoption certificate
Proof of payment by bank transfer or PayPal
*If you want to make the adoption through monthly payments, please send us an email with the adoption dates after you reach the amount of 300 lei (or 60 euros). The adoption date will be the date on which the payment is completed.

Regular adoption
The minimum monthly amount for the regular adoption of a bear is 5 euros/month (60 euros/year), but we appreciate if you can donate more!
The same bear can be adopted by more people who want to contribute to his/her welfare.
Exclusive adoption
You can become an exclusive adopter, if you donate 600 euros/month, the expenses required for each bear per month.
The bear you will take care of will not be adopted by others for one year.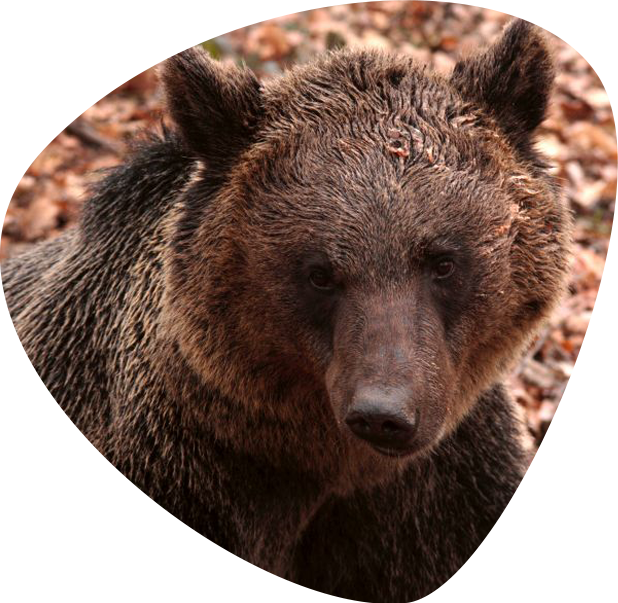 Bears in the Libearty Sanctuary
Laurentiu Titei
2020-12-15T09:02:49+00:00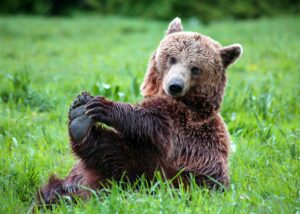 Mary is one of the two bears, imprisoned in cages at the "Lutsch 2000" Gas Station in Sibiu County.
Together with Maya in the Great Bear constellation
Laurentiu Titei
2019-02-13T08:09:59+00:00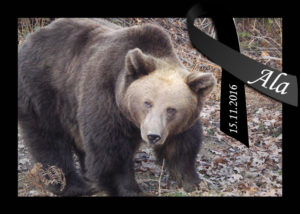 Ala was Benny's sister and they were both 27 years old when they arrived to the Sanctuary
Voda Adrian
2020-06-01T07:24:43+00:00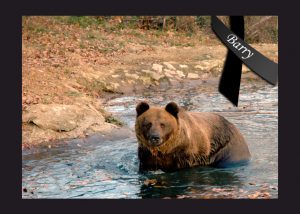 For 8 years he was free, he could walk in the forest and was loved and respected as each animal...
Voda Adrian
2020-06-01T07:31:49+00:00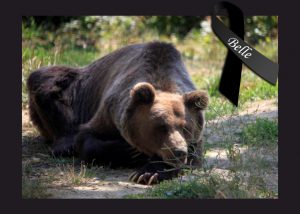 Belle still enjoys the 69 hectares of oak forest.
Laurentiu Titei
2019-02-13T08:07:04+00:00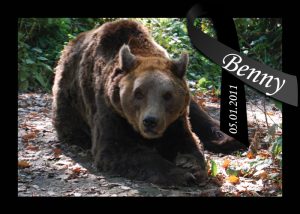 Benny came to the sanctuary with his sister Alla. Both were 27 years old when they arrived at the sanctuary....
Laurentiu Titei
2019-02-25T13:26:39+00:00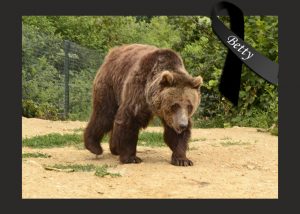 Six square meters is for a bear, what about one square meter is for a man. You can barely move,...
Laurentiu Titei
2019-02-12T14:28:46+00:00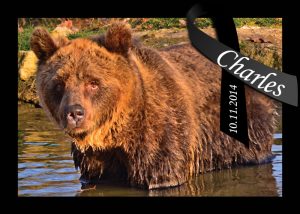 Charles was imprisoned for almost 40 years old in a rusty cages of the Ethnographic Museum in Vrancea department. He...
Laurentiu Titei
2019-02-25T13:25:44+00:00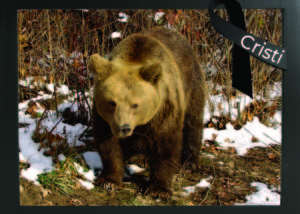 In 2005, Cristi and Lidia were the first inhabitants of the Libearty sanctuary Cristi was born in 1981 and was...
Laurentiu Titei
2020-09-16T10:55:55+00:00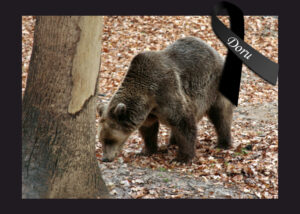 Kati and Doru were both born on the same day in 1988 and never were separated since. The two, sister...
Laurentiu Titei
2019-02-13T08:53:05+00:00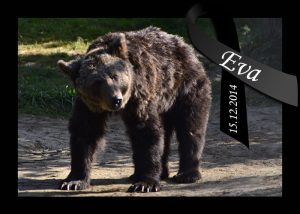 After 32 years in prison, Eva stepped on the sanctuary grass and enjoyed the pool water, two things that the...
Laurentiu Titei
2020-08-24T08:12:13+00:00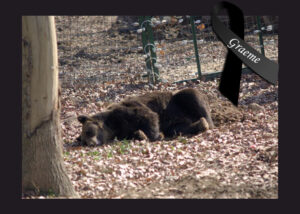 His mother was shot by hunters, and he was "imprisoned" with his brother by their mother's executioners
Laurentiu Titei
2019-02-25T13:02:10+00:00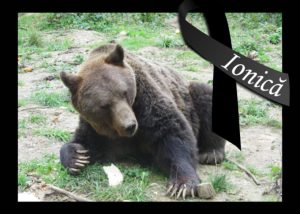 Ionică's story is short, but sad. There is not too much to say about spending half a lifetime behind bars...
Voda Adrian
2019-10-21T11:56:30+00:00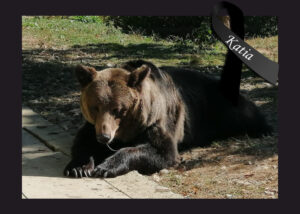 Wonderful Katia has been sentenced like her sister Dasha to [...]
Voda Adrian
2020-10-05T11:44:28+00:00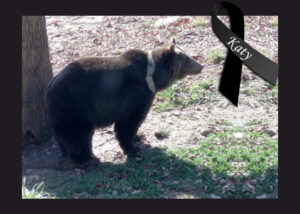 On a beautiful autumn day, Katy went to Big Dipper where she met the other bears that watch over us...
Laurentiu Titei
2019-02-13T10:21:07+00:00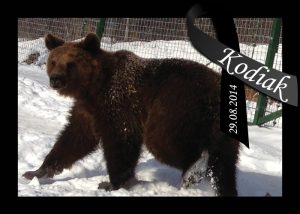 Kodiak lived a life of misery at Onesti Zoo, which was closed by the authorities because of very bad conditions...
Voda Adrian
2020-09-16T11:15:34+00:00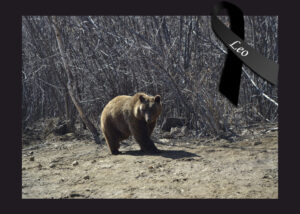 In 2020, at the age of 33, Leo also left for Ursa Mare. He went out quietly, in the shade...
Laurentiu Titei
2019-02-13T13:10:03+00:00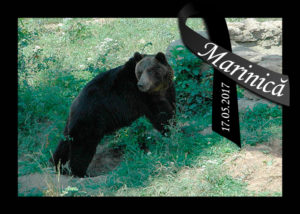 Marinică was found as a small cub in the forest. His mother was probably killed and he was easily taken...
Laurentiu Titei
2020-09-16T11:25:45+00:00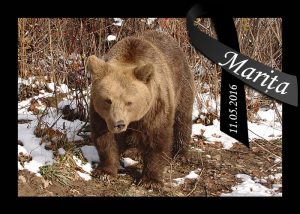 Mariţa was the oldest ex-resident of a Zoo in Roman, where she lived together with three other bears.
Laurentiu Titei
2019-02-13T12:04:38+00:00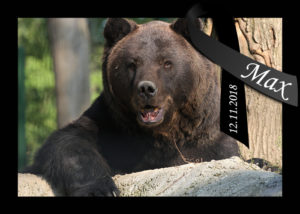 Max was born in 1997. Being only few months old, he was held captive in the town of Sinaia, near...
Laurentiu Titei
2021-07-12T18:59:59+00:00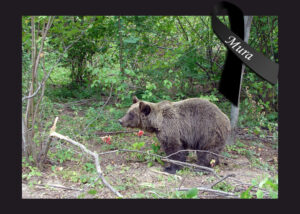 Born in 2001, Mura was the celebrity of the Globus Circus in Bucharest. She was made to ride a bicycle...
Laurentiu Titei
2019-02-13T12:38:34+00:00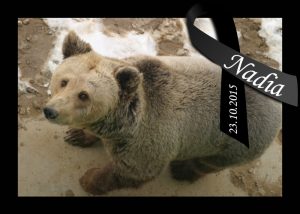 Nadia and Igor were brother and sister and they came from a Zoo in Tecuci (Galati County). Next to the...
Laurentiu Titei
2019-02-25T12:45:00+00:00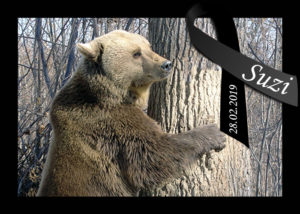 Suzi is a female brown bear, who lived for 11 years at a Zoo in Roman. Cellmate with Marița, Ursi...
Laurentiu Titei
2019-02-13T12:54:30+00:00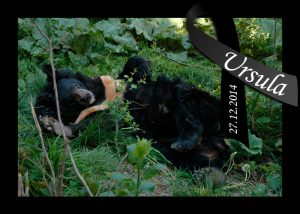 Ursula was a unique bear. All of the bears at the Libearty sanctuary are European brown bears but Ursula an...